General Music Practical? Keyboards!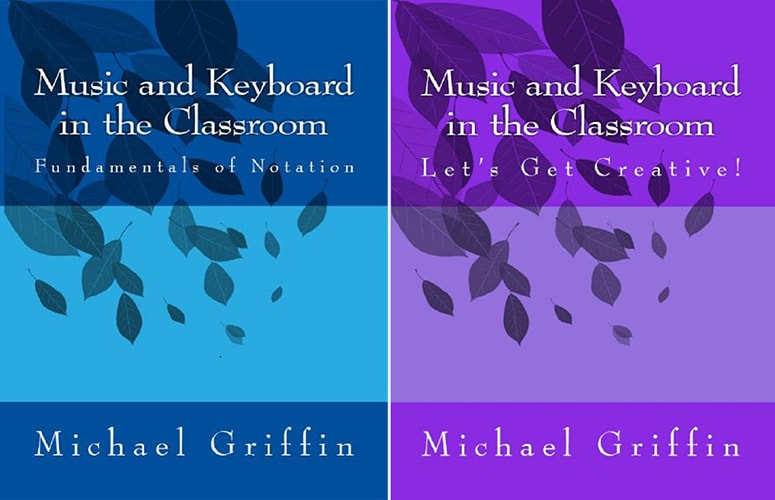 You've inherited 25 students for general music or KS3 class coming from different schools, backgrounds and experience levels. Students expect practical music experiences as the major part of the curriculum. Rightly so – it is the best way to understand music, to incorporate overall musicianship and learn the practice techniques and effort required to develop musical skill.
Choir and singing activities deserve a special place in the curriculum. For group instrumental activity, schools without a band or string program usually choose group guitar, ukulele, tuned percussion, or keyboard. For my money, a classroom keyboard program delivers the broadest outcomes.
The two books comprising Music and Keyboard in the Classroom are based on principles designed to ignite the motivation and interest of each learner. In each lesson, the aim is to master a short keyboard skill. Skills progress in complexity and include well known tunes. Lessons integrate aural, improvisation, 1-4-5 harmony, auto-accompaniment, musical problem solving, contextual theory and musical analysis through the practical framework of keyboard. The book layout is beautifully clean and clear, and to be written in.
Learning contexts include solo and ensemble tasks, and emphasise student-led learning. There is a welcome focus on enhancing metacognition and emotional intelligence. This includes a reflection log where students and teachers comment on strengths and weaknesses in the learning process. The unique lesson format teaches self-evaluation and encourages collaboration between students and includes peer evaluation & signing off by the pupil. This 'student teacher' concept is one of the most innovative and acclaimed features of this course. Fully differentiated, students progress at their own rate. The design fosters intrinsic motivation; students love making progress throughout the lessons.
A summary of benefits include:
Students learn how to work independently
Students learn how to work in pairs and small groups
Students take on teaching roles with other students
Students learn to make judgements in assessing themselves and others
Students explore their emotional responses to the music
Students write reflective statements about their learning process and progress.
This unit of work is intended for a keyboard lab set-up with headphones, but works fine for small group work and can be adapted for tuned percussion instruments. Suitable for Grades 6 – 9, ages 11-14. Each student should have their own work book. Hard copies are available from me (Australia & NZ, email for direct orders and bulk discount), but also in digital format as an unlimited-print site licence, as well as Amazon.
"The books are just superb! Interesting topics with a wide range of pieces. Great content with clear progression of learning. Fascinating teaching philosophy! BRAVO! " – The Grieg Academy, London
"We have been using your keyboard course and the results have been amazing!" – St George College, Australia
MICHAEL GRIFFIN
M. Ed Studies, B.Ed.
A. Mus. A
Adelaide, South Australia